There are numerous causes pointed by various managers, one call it little to no bonuses this season, other attribute it to the lack of balls with the ones who are afraid to come out of their rat holes, some other explain it by the existence of a chance to have wage-free team which paralyzes their will to do any risky transactions and put their share into the life of the market.
So, the league commissioner, Mr DevilteK, has once again come up with a proposal to put some life into the somewhat lazy body of the Transfer Market. In short words it's: even out the wage bills across the league and keep it under 40m (everyone) – I'll give it a rest this time. If not – die, or whatever you're going to do after I'll come for you, lube left at home.

But what could be seen as a patch of sun across navy-blue dark sea of clouds, caused stir and unrest yet again. We've been asking the high-profilers whether they are going to reduce their wages for the sake of whole community, and frankly, we're already looking for bigger dildos after what we've heard.

"What do you expect us to do... spread the love give our players away and then if we wanna buy a player back for the money we got (which is way too less) we have to buy back players who are highly over valued by their owners because they are so called wages free?? better keep the money we save on not selling our slags for cheap and play with them"




"Yeah, I´m very worried if I go to administration. First world problem for me"

No surprise then that it caused a harsh outburst of anger from the ones who have managed to keep their heads above the water for a long enough time, now dangerously close to drowning:

"If these guys don't get their wages down you will see a lot of very p**sed off managers
If any manager fails to get their wages under 40m he should be punished live on PEN radio and banned from dealing for a month at least "

"This is the kind of mentality why it won't happen"

"You keep carrying on like that and you will be the cause of your own and maybe others' downfall"

Luckily, there's an ongoing discussion about that, and maybe, just maybe the community will manage to get some sense into their $$$ filled heads, at least that's what the majority hopes for. There have been more moderate voices heard too, pointing a finger on the managers who keep their money close in order to keep wages low or zeroed:

"Cause it is only the tip of the iceberg. You need to look at the man at the Top, or bottom of the iceberg in this case"

"A little bit of patience, and a lot more acceptance and you'll be fine, its what we other managers with higher wages have had to do, and it's not as painful as you might think. just think of it as PEN Financial Fair Play rules"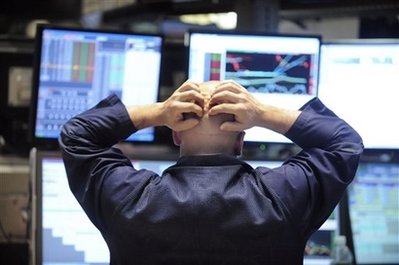 And usually reason attracts reason, so it seems Tycoon's stance has softened:

"I hope I can sort my team out, but with the poor effort of 50% of managers in PEN, is hard to do"

We're gonna see in the coming days whether the lifebuoy thrown by the League Commisioner is made of wood or concrete, as we already see it might save and integrate the community, as well as make them fight for a place in the life raft to their last breath.

More to come soon on the topic. Live from PEN, Break Anecklow.