Hanging up the boots for retirement, crossing the pond to the MLS, or just being caught under a FIFA-ban, whatever the reason, AWOL players are always part of a PEN season.
A total of 114 AWOL's recorded nearing the close of PEN season 7, BBC football's Robbie Savage sits in with current AWOL Hatem Ben Afra to round up who's the best of the best in the AWOL list.
Robbie: "Thanks for joining us Hatem, how has the break been".
Ben Arfa: "It's been great! I had to get my last bit of chicken pie in before the season's training... but now I'm fit, ready and can't wait to get started!"
Robbie: "Well lets get down to it, who's in your AWOL Team!"
Ben Arfa: "Haha, well, I'm going for a 4-3-3, this is who I've got"

The veteran goalkeeper, aged 39, hung up his boots at the end of 2014. Playing the latter days of his career at Parma, the italian was tormented with injuries throughout. With not many goal-keeper AWOL's to choose from, Pavarini still provides a presence at the back, even in current PEN teams, a noteworthy option.
On the opposite end of the age spectrum, 20 year old Jaoa Cancelo is a mouth watering young prospect. Great dribbling ability, decent crossing and speed, the Valencia youngster virtually walks into the team.
Strong, speedy and reliable defender, better known for his days in the Juventus during 2004-2010. Seeing out the last of his days of his career at AC Arles, the veteran outshines the rest in making my starting line-up.
22 year old Stephano Denswil takes the spot next to Zebina at the back. Currently playing for Club Brugge, the youngster is on the right track, improving his already decent reputation. With all the potential, and the stats where it matter's.
Winger gone LB, Liverpool old boy, Fabio Aurelio takes up my left back position. Even at 34, the Brazilian still packs enough pace, dribbling, and inch perfect crossing to cause the opposition a hassle.
Braga's long servent, "General" Custodio Castro's perfect balance of defense and attack, show's why the Anchor man is the only man for the DM role. Currently contracted at Turkish side Ahckisar Bel.
The clear stand-out from the rest, is Argentine, Boca Junior veteran Juan Roman Riqueleme. Have another look at his stats, need I say more.
Class is permanent, and so is form with the brazilian wonder that is Juninho. Considered as one of the greatest free-kick takers of all time, often hides his brilliant dictatorship in open play, skillful touches and splitting edge passing. Alongside Riquelme, supply to the strikers is virtually unstoppable.
Tricky and speedy little player, that's got all the right stats everywhere to cause a menance. Only 28 years old, the italian seems like a legend, after spending nearly 10 years under Juventus ownership. Currently out at the MLS, we hope to see the magician back at PEN.
Fond memories of a player that was still packing dangerous speed and trickery at 31 in PES 2013. Most days remembering Simao during his time at Portugal's 2004 Euro's, he fit right into a team featuring Luis Figo, Rui Costa and Deco.
88 rated Mirko Vucinic leads the line in my attack. Speed, dribbling, finishing ability and a decent arial threat, PJ must be hoping the Juventus veteran comes back into PEN with Al-Jazira.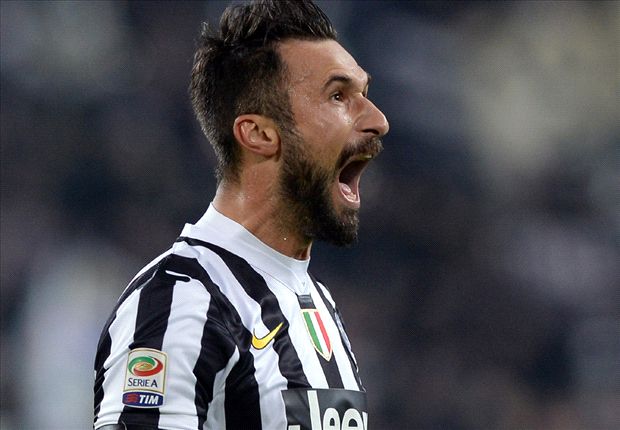 With only a hand full of games to play, we expect more players to be added to PEN's infamous AWOL list. And with the BODS looking out at buying back AWOL's, these has-been's still have a role to play in ProEvo's prestigious footballing league.