As Spragga himself claimed, even he was a bit astonished to own the highest rated player in PEN's history. We're sure Spragga will do some hefty business soon on RvP. This man definately has some skillz in doing business, matching Robin's football skills.
But RvP hasn't been alone in this juicy FAF collection. Dutchmen lovers could also snap Wesley Snejider, who ended up in MRB's Parma for $38 million. Tidy AMF, showed class all over the Europe, we'll see what he's worth in the new PES2016 game. I'm sure Parma's opponents have already their pants full in advent of the coming league games featuring the Weasly Wes.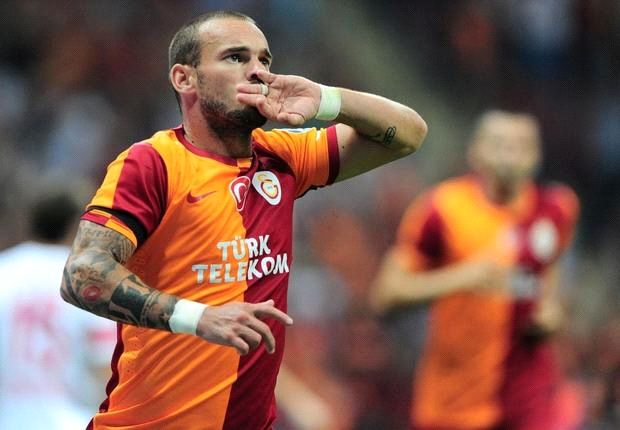 Parma's manager was also smart enough to bid for Giorgio Chiellini. Juventus and Italian legend, outstanding defender, one of the best centrebacks in Europe, ended up with Parma for $37m. So, the italian team might be a proper opponent in the coming season, with Snejider orchestrating the midfield and Chiellini organizing defensive ranks. Unless, of course, they won't be sold for profit anytime soon ;)
Commisioner's selection was very generous this time, indeed. If you haven't chuckled on Snejider, Chiellini or RvP, you probably will when heard that they were accompanied by the legendary Peter "the Tank Driver" Cech, Matts "The German Zorro" Hummels and Francesco "Mr. Roma" Totti (and his selfie-device). But there were more to come: Claudio Marchisio, itallian stallion will now breed in Dscru's Santos, Olivier Giroud found a new home at kenny's Atletico Mineiro alongside of Dani Alves and Tim "MegaBeard" Howard will keep Boca's goal for Skobi.
So, that was a real handful of quality FAFs and managers with full wallets could feel like kids in a candy store. Surprisingly, the prices achieved were not sky high at the same time, and for most of the players could be shortly described as "mega-bargain". So the only thing's we can hope for is fatter wallets and as bountiful FAF selection next time.