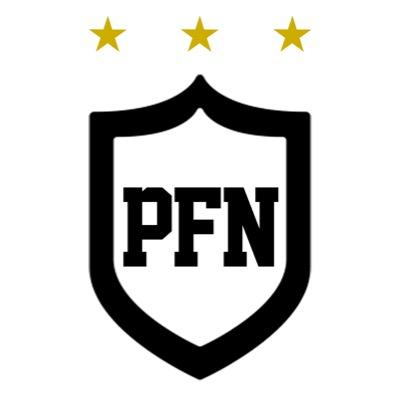 Our main headline centers around our most controversial manager Rambo Van Softnuts, affectionately known as Bambi the tinkerman. The self proclaimed master tactician has committed and seen through plans to stick to a solid 4-4-2 formation, will stop trying to get instant gratification by only buying players who are young and will hold value. I know right. Drop the mic.
In other news, we are seeing a huge contrast in transfer plans in the early stages of this season;
Goat has decided to stick to an all British incoming transfer policy, PFN caught up with one of the original founders Goat, ''After 10 Seasons I finally had to concede that British players are much more technical than their continental counterparts, Italy just doesn't have the culture to produce say a Jonjo Shelvey or a Barry Bannan''. That's all well and good Goat, but could those players do it on a wet night in Verona.
Long time addict Spragga agreeing to a strict 1 transfer a week rule to try curb his problem, speaking from the bathroom of his room at the Brentwood Travel Lodge he could be heard muttering, ''Just one more transfer, just one more transfer'' Though gritted teeth while swinging a half swigged bottle of Lambrini about.
Serial crosser Kitchen Gun has pledged to buy his starting CF and play him as a false 9, and is not accepting anyone over 174cm. This is some true fake news that's correct falseness still remains to be seen.
The PFN bookies have put Rambo and DJ Truckstop as odds on favourites for the PS4 Prem title with Stephen, Goat and Rdotman all with 3/1 odds of automatic relegation. In the Xbox Prem Lazi Yet has been made favourite to win the trophy after an admin error leaves him in the Prem over MB 'Harry Kane' 11 and Adrian is odds on to finish last place and being given the wooden spoon.
The news you've all been waiting for, the PEN Fake News official VIP news leaker can happily announce that this Fridays Fafs will be......
Dele Alli
Andre Andre
Rafinha
Belotti
Pedro Obiang
Embolo
Yedlin
Austin
De Sanctis
Nelson Semedo
Exciting times ahead, get saving up and get selling, these definitely available players won't break the bank.
And finally, I most certainly did not get any inspiration for this idea from DJ 'I eat baguettes' Truckstop.
Remember you heard it here first; enjoy your Fake News, this has been Truesef Fakeman reporting.