I'm playing my 10th Season since I joined the site. Recent 5th anniversary of the reborn PEN and the fact I've been here for almost 5 years too brought some memories back. Not only memories, but also a hard evidence in the shape of Season 3 League Overview sheet, made we wonder about my favourite players I'd used to have in the course of my PEN League participation.
When I entered the league, I was given the Southampton brand. The way it worked back then, you received the original team with just the most valuable assets stripped, and some cash, like today. There were no customised teams, no overly budget considerations, just the most notable figures were left in the dungeon, and you could enjoy players you knew and liked from the real life. Well, in my case, not exactly :) I come from Poland, and I really liked the idea of having Artur Boruc in my team, he was back then the 1st choice Sotons goalie, and a 79 rated PES player. Guess what? He was considered the most valuable player of the original Saints team and stayed with the Board (which, technically, wasn't called the Board at the time :D). I had to swallow that and enjoy the rest of the merry bunch.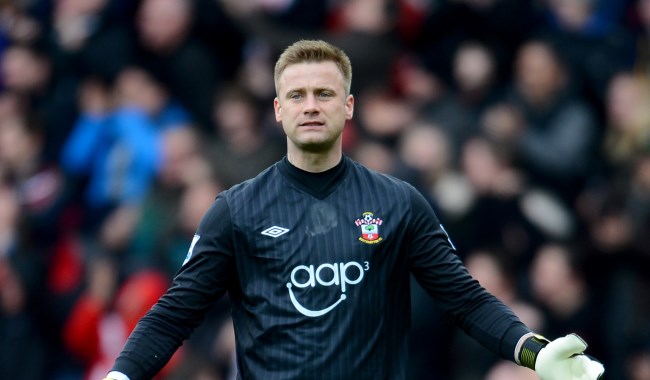 I didn't have very much interest in the EPL at that time, today, I still don't, but keeping up with PEN market requires at least some rudimentary knowledge whos-hot-and-whos-not, otherwise your chances to get screwed skyrocket. Anyway, the guys I got were pretty anonymous to me. I might have known them from some international encounters, but it was only when I joined PEN that I actually started noticing all those unfamiliar figures. When you look at my squad back then, you'd probably by LMAOing right now:
Seeing guys like Lallana, Schneiderlin, Shaw, Ward-Prowse or Yoshida you'd be saying "my gosh, this guy must be clueless" and you'd be right, I was. But honestly, the names don't play in the game and this is what always appealed to me the most - PES performance. And at that time, those later-to-be-greater names would not impress me. Maybe it was me being a shitty PES player, or maybe because of my physical location I was crippled by the lag, but I could never base on high dribbling or technical skills. What worked best for me was high explosive power and that's why my favourite player of them all became Emmanuel Mayuka. The guy was amazing, paired with very good physical stats of Do Prado who provided him with the second ball or simply sent pin-point passes to the little Zambian, they were my best attacking choice of the season, and when only on form I'd play them upfront with no hesitation.
Of course, a starting point on my PEN journey, my starting team, quickly changed shapes and colours, by the end of the season becoming very much different. The youngsters quickly became the top target for in-and-out-epl-knowing guys like Goat, who already knew about the bags of potential carried by likes of Shaw, Schneiderlin or Ramirez. Others like Yoshida or Lallana were on the brink of a larger career already, but I wouldn't see that. Instead, I tried to put together a team of my liking, and a team that would perform satisfactory in PES. At the time of Season end Soton squad was as follows:
You can see the original ranks decimated, while other strangers joined at the same time. I cannot recall the specific reasons for bringing every one of them in, but very well remember why I would be keeping them, at least in PES2013. Demy De Zeeuw - what a guy, inconspicous Dutch international, didn't make a great career in real life, but he seemed like a perfect match to my playstyle. Agile, hard to knock of the ball, with great passing stats and good agility. He was a chief for my team, always on form, always hungry for the ball and tireless midfield dominator, he was also not shy in front of goal and he scored a bunch for me Season 3 onwards. I remember him retiring and AWOLing from PES after PES2015, where he was 72 OVR only, but still took piss on other midfielders in the league.
Another notable guy who stayed with me until his RL and PES retirement was Jonathan Zebina. French centreback playing for Toulouse, mostly ignored on PEN due to playing for a bum club Toulouse and his late age, he was a cornerstone of my defence. Excellent defensive stas, good pace and explosive power made him my top pick CB throughout 2 or 3 seasons, until he drifted away over the horizon in between Seasons 5 and 6.
And last but not least, the player I acquired near the end of Season 3 - Emenike. Nigerian forward who went into disguise of the fake name already in PES2014, but getting hefty upgrade from 73 to 81 CF, was also my main forward at that time. I remember playing a friendly vs. one of the old xbox guys and he scored 3 goals against me. I said to myself, "shit, I want to have this striker!". Great strength, kicking power, agility, cards - you name it, Emenike (or Emukadji as you please) had it, all at my disposal. His real life story isn't maybe that impressive, but he did heluva lot for my PEN teams and I think he carried the torch until he was replaced by another scoring machine - Altidore....but this is the story to come in one of the next episodes....