I would love to write an article telling you I have the best young player in Div 2, or the best goalscorer, alas I cannot claim either.
The goalscorer is that menace unleashed buy Flannybhoy- Embolo, built like a Tiger Tank with exocet accuracy, if he is on Green or Blue you are through! That guy would make Terry Butcher ask for his mum at half time
But he does not impress me as much as the commanding presence of the man between the sticks for CMYKHAZI who is so young there are actually amoebas older than him!
When I put my old PEN team together pre reset I found this kid called La Font (yeah kid) in Ligue 1 and put him in my newbie rookie team for friendlies, he impressed the bowlarks off me.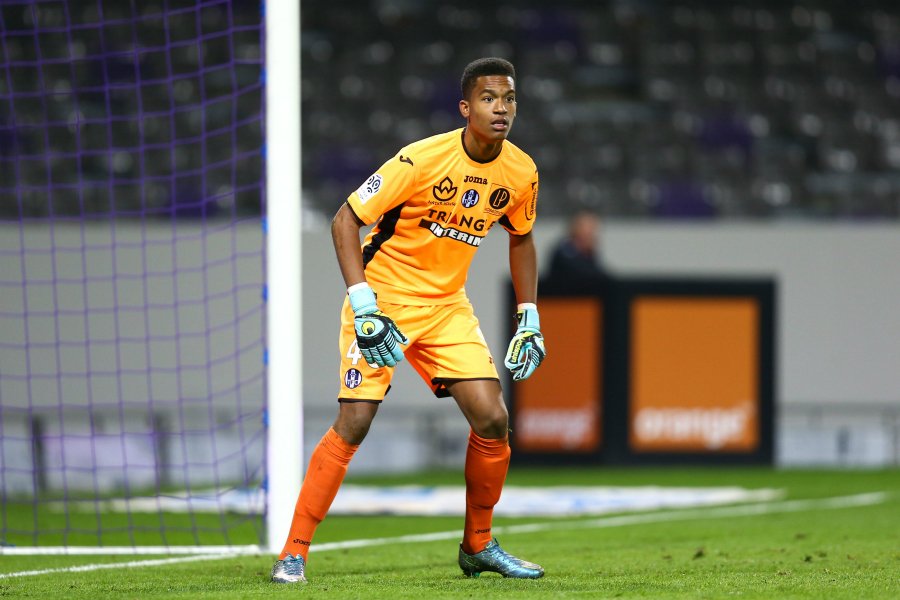 Then I started playing Khazi, I was enraptured by his keeper (LaFont) watching the guy move, he is big, wonderfully agile, commanding but flexible.
First time I played Khazi I though he's such a Frillypink bloke he won't have cottoned to what he has here. Low punt, with an offensive style that would impress even Pep G at Man C. My little sneaky personal message on enquiry was answered: to join the rest of the world at the back on the queue!
This Kid is now 18 and in his 3rd season as a first team regular was the youngest Ligue 1 Goalkeeper ever and got in the first team when Toulouse looked in a unsolvable situation of going down, guess what! They did not go down and this is attributed largely to a kid that still liked a bedtime story before resting his head on the pillow!
78 rated / star player / 18 / first teamster / played at all international levels so far, must be worth over 5 million by now eh Khazi?
What makes the guy so commanding and confident to compliment his undoubted ability, well its in the genes! His mum (from Burkino Faso) became a Member of Parliament in the Burkina Faso National Assembly and every living relative has a sporting pedigree as long as his arms!
My only fear is he does not do a Mervyn Day ! (Mervyn who! - best google it lads)
Watching him brings back memories of a youthful keeper called Tim Flowers play for Wolves at the old Goldstone versus Brighton in 1985 *Dinosaur Alert!. Wolves were truly bad beyond any comprehension and lost 5-1. If I tell you the Brighton fans rose in unison to applaud one player at the end you would not believe it was Flowers who who played incomprehensibly well, a decent goalkeeper would have let in 15 that day and yes it was truly emotional to watch a lad earn the genuine respect of 8000 rival supporters – it was the Wolves goal but he had decided "this is Sparta!" An unknown then he won the league with Blackburn and played for his country but expect LaFont to surpass him.
Wolves sank to depths of footballing depravity in Div 4 and had to sell Flowers to a Prem team before the Gods delivered a bloke called Steve Bull to them (trust me, Hollywood could not have scripted him – Gladiatorial indeed, Maximus must have been his apprentice) I sense anther article – as he makes Embolo look like Steve McManaman!